Share This






Follow Us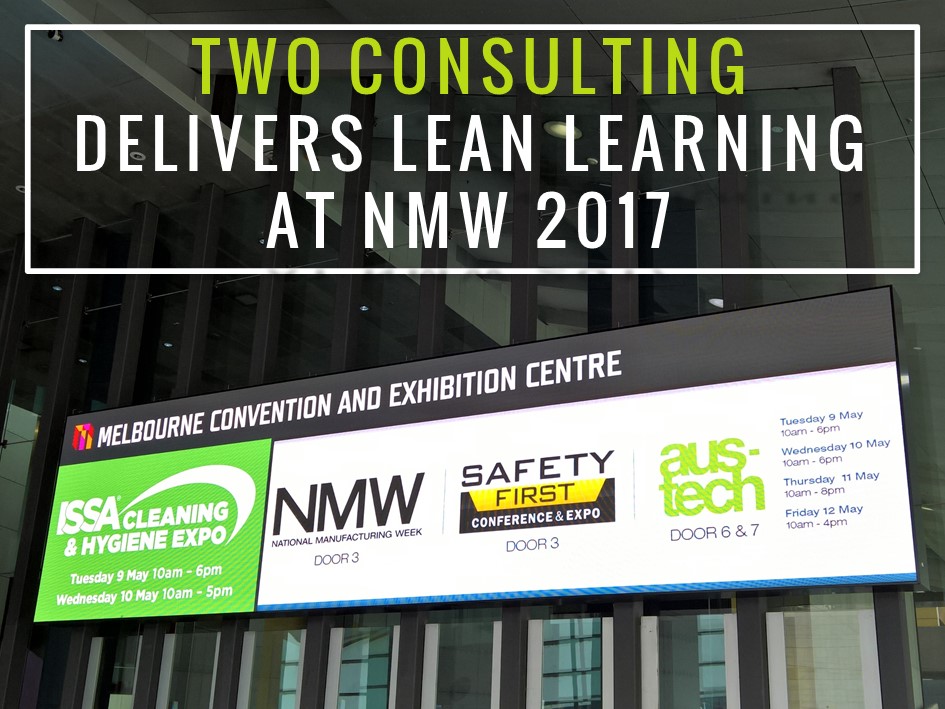 May 11, 2017 – Melbourne, Australia
TWO Consulting, proudly supported by the Department of Industry, Innovation and Science, delivered our most popular Lean Continuous Improvement workshop – The Airplane Game at this year's Austech exhibition as part of National Manufacturing Week 2017.
Over 20 companies from 12 different industries registered to take part in this immersive and engaging learning event.
Our experiential learning approach drove valuable discussion between business leaders sharing their opportunities for improvement who all left with their Plan-Do-Check-Act Cycles ready for action.
Here's what they had to say:
"You guys tailored and adapted the content to suit the clientele. Excellent work. I thoroughly enjoyed the workshop."Automotive Industry Learning & Development Manager
"The practical excercises were awesome!"Food Industry Production Manager
"The workshop was very interactive. Tim was very engaging and encouraged all the participants to contribute and reflect on their experience in the workplace."Data Systems Development Manager
"Course content was clearly presented and discussed. Exceeded my expectations."Electronics Manufacturing MD
HUNDREDS OF BUSINESS LEADERS & THEIR TEAMS
HAVE LEARNED TO FLY USING THE AIRPLANE GAME
---
ENGAGE, EXCITE AND EDUCATE YOUR TEAM FOR LEAN CONTINUOUS IMPROVEMENT TODAY
Share This






Follow Us