THE WAY UP ©
ORGANISATIONAL IMPROVEMENT FRAMEWORK

BUSINESS EXCELLENCE  |  RE-DEFINED
Whether you lead a team of ten or thousands, we understand that choosing the right path and partners to support your improvement journey can be challenging.
Our organisational improvement framework, THE WAY UP ©, provides an approach with exciting new possibilities for business leaders seeking transformation excellence:
---
BUSINESSES: BIG, SMALL OR IN-BETWEEN

Whether choosing a single team, a target value stream or the entire organisation – THE WAY UP © easily adapts to your scope of transformation.

BUILT TO MEET YOUR NEEDS - NOT OURS

Your improvement capability and process can be built step-by-step or in a continuous delivery approach for all levels. There's no waste because of THE WAY UP ©'s modular framework.

ENGAGE EVERYONE, EVERYWHERE, EVERYDAY

All Business Leaders, Improvement Leaders and Team Members can learn to see opportunities for improvement, become better problem solvers and positively impact with less disruption. Creating engagement is guaranteed.

THE RIGHT BLEND

Traditional approaches fail to transfer learning into practice. With THE WAY UP ©, we combine theory, experiential learning and implementation support so that usable knowledge becomes embedded directly into the work. Performance improves immediately.
THE WAY UP ©:
FOR BUSINESS LEADERS
---
ORGANISATIONAL DESIGN, GOVERNANCE AND DEVELOPMENT METHODS
BUSINESS LEADER TRAINING PACKAGES
BUSINESS LEADER COACHING PACKAGES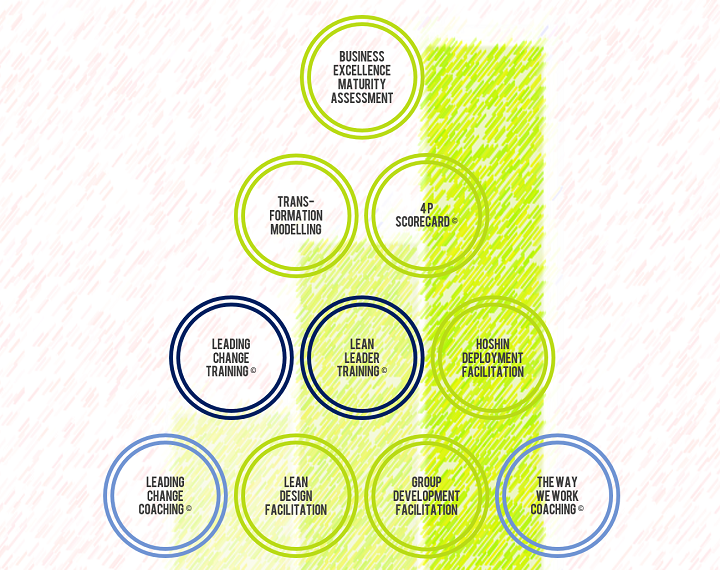 THE WAY UP ©:
FOR IMPROVEMENT LEADERS
---
INITIATIVE-BASED PERFORMANCE IMPROVEMENT METHODS
IMPROVEMENT LEADER TRAINING PACKAGES
IMPROVEMENT LEADER COACHING PACKAGES
CERTIFIED IMPROVEMENT LEADER TRAINING PACKAGES

THE WAY UP ©:
FOR TEAM MEMBERS
---
IMPROVEMENT TEAM MEMBER TRAINING PACKAGES

CONTACT US TODAY TO
START THE WAY UP ©
---