Share This






Follow Us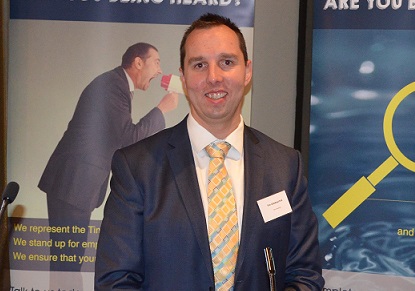 2015-6-19 – Melbourne, Australia
TWO Consulting Founder, Tim Odokeychuk, addressed members of the Timber Merchants Association providing insights into innovating the Customer Experience to create loyalty and business growth.
Tim's focus towards understanding customer expectations and demonstrating how an organisation's service delivery performance impacts customer loyalty gave members a direct link back to building on recent Customer Engagement & Industry Supply Chain initiatives driven by the TMA.
Quality, Customer Satisfaction & Growth
"We wanted to connect the TMA members to the simple idea that each and every one of them were a consumer and they could leverage their own purchasing decision experiences to question whether they were really doing enough for their customers.", Tim said.
Tim explored his own recent 'journey' that he suffered when having to replace a defective household appliance.
"We don't always realise the amount of obstacles that businesses force their customers through to have their problem solved. A poor experience leads to inconvenience, frustration and unfortunately, the loss of loyalty and the opportunity to serve a customer again."
Members were introduced to the KANO Model which Tim expanded onto explaining that Customer Satisfaction, or the feeling of having a pleasant, productive and hassle-free experience, leads to the behaviours that every business is trying to create: a willingness to recommend them and to return as a loyal customer.
Tim expanded on the role which Quality & Continuous Improvement plays in delivering a better customer experience.
With a joint TWO Consulting & TMA survey returning a mixed view on what Quality even was, Tim had the following to say:
"There are many preconceptions around the meaning of Quality. For example, if a product or service is simply defect-free, it's common to hear that we've done our job and customers should be praising us. Yes, reducing errors & rework as well as increasing yields & delivery performance is extremely important but what if the THING we're providing doesn't hit the mark on what the customer was after in the first place?"
Identifying the unspoken, explicit or unmet needs as well as what creates a satisfying experience is essential to designing products with features & benefits customers will purchase and come back for more of.
Tim stressed that for an organisation to grow sustainably, embedding this thinking along with continually evolving its people & processes with changing customer needs is a necessity.
"The lesson learned here is that both what you do and how well you do it play a role in continuous improvement. There are countless tools and methods that can be used but if you don't commit to embracing a customer focus as well as operational excellence, you might soon be asking yourself where you're heading."
As business leaders, each member was challenged to consider their responsibilities to both their customers and teams and were asked whether they could survive with their current levels of improvement activity, if their approach would provide change at the rate needed and whether their resources, skills & systems would enable their organisations to innovate the customer experience for growth.
Tim added "It was an absolute pleasure meeting the TMA members as well as hearing about their challenges along their journey. They certainly understood that relating their personal experiences to those of their customers will help them identify significant opportunities for improvement."
---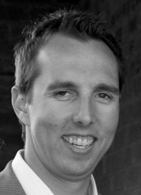 Tim Odokeychuk is the Founder of TWO Consulting based in Melbourne, Australia.
For 20 years, Tim has helped dozens of businesses across North America & Australia transform their operations to increase customer satisfaction for growth.
Tim is an ASQ Certified Manager of Quality / Organizational Excellence, Lean Six Sigma and Continuous Improvement expert as well as a member of several Not-For-Profit organisations.
Share This






Follow Us